Maintain a Healthy & Beautiful Lawn
Mountain High Lawn and Landscape is a full-service landscape company serving residential and commercial properties. Our professional services include design, installation, and maintenance of your landscape. We serve in Denver and Colorado Springs areas.
Our creative team goes above and beyond the call to keep our customers committed to us. We help you keep your lawn healthy and beautiful by quality landscape services. Customer service and relationships are our business values.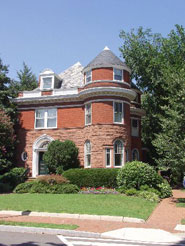 Unique & Affordable Landscape Services
We recognize that each property's needs are different and unique. Hence, our professional staff takes the time to make sure all your needs are taken care of in a timely fashion. We customize our services to fit your landscape needs. Our goal is to provide unique and affordable landscape services that meet your expectations.
We not only help you have a beautiful landscape but guide you with everyday maintenance and clean-up.